December 7, 2016

A new version of MISP 2.4.56 has been released, including bug fixes and improvements.
This is the first version introducing the misp-galaxy. MISP galaxy is a simple method to express large objects called cluster that can be attached to MISP events or (in the near future) attributes. A cluster can be composed of one or more elements, which are expressed as key-value pairs. You can now directly benefit from the shared galaxy with threat actors and tools used by attackers in MISP.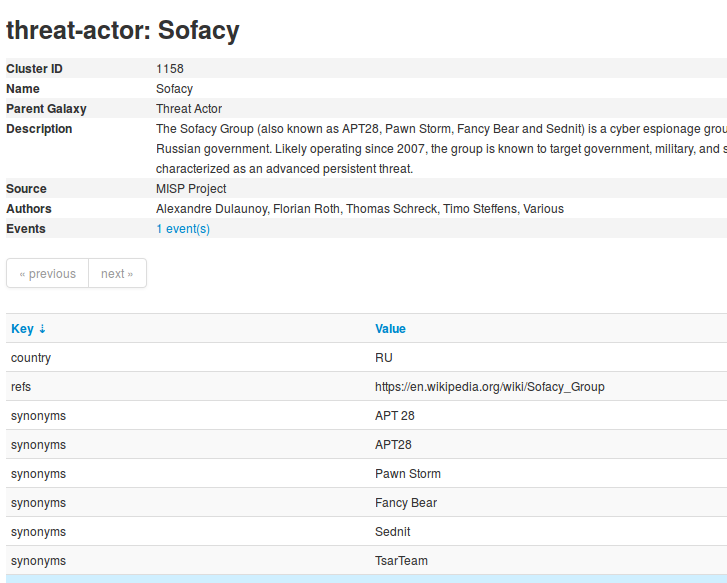 The release includes various improvements such as:
[API] Added the published flag to restsearch.
[modules] Added the possibility to specify a "type" instead of a list of "types" in the enrichment modules.
Significant improvements in the Bro export format and process.
Improvements of the discussion/posts.
Many bug fixes in the API and UI.
We thank all contributors.
The full change log is available here.
Don't hesitate to open an issue if you have any feedback, found a bug or want to propose new features.