January 20, 2021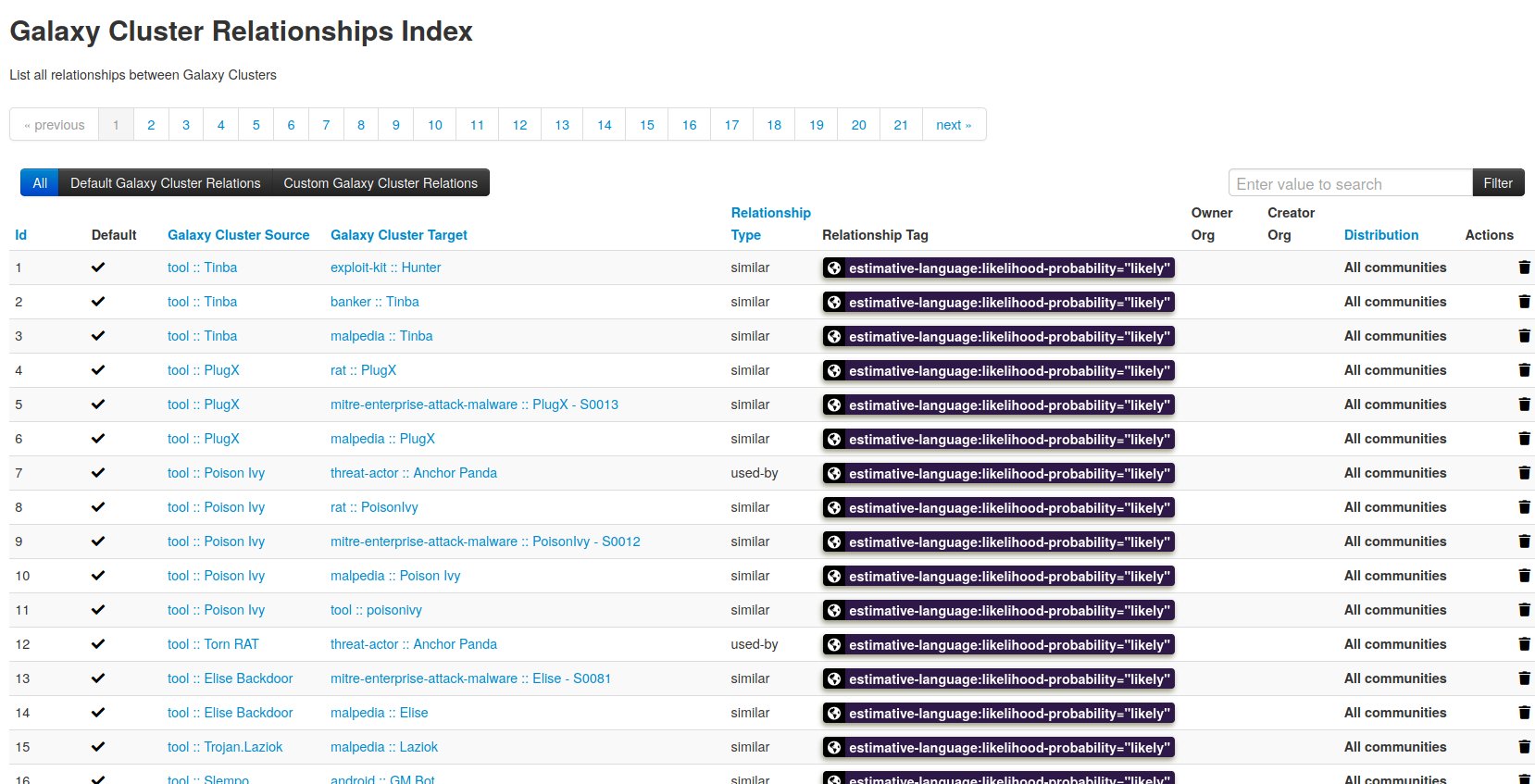 MISP 2.4.137 released
We have released 2.4.137, a security and bug fix release including a collection of fixes and improvements collected over the past month.
Building tools for the security community sure has its perks - over the past week we have received two independent security test results of two separate organisations, revealing several vulnerabilities. The update to this version is therefore highly recommended.
A little note on vulnerability - we always welcome organisations helping us secure MISP and our tooling in general and would hereby like to thank everyone taking part in the process!
Several vulnerabilities resolved
[CVE-2021-25324] Stored XSS via the galaxy cluster view - Discovered by Daniel Kubica of ESET, spol. s r.o.
[CVE-2021-25325] Stored XSS via the galaxy element index - Discovered by Daniel Kubica of ESET, spol. s r.o.
[CVE-2021-25323] Weak default password change request policy not requiring the entry of the current password - Discovered by Daniel Kubica of ESET, spol. s r.o.
[CVE-2021-3184] Reflected XSS via the set homepage button - Reported by an anonymous party
A long list of quality of life improvements
The synchronisation now compresses the data exchanged, improving the transfer rates during the exchange
Additional metrics and comparison tools for the sync connections
Better management of API key usage along with logging
A new tool that allows the exclusion of certain values from the correlation engine (useful to avoid having regularly observed values recurring in a large number of events generating too much noise)
Along with many other fixes. A special thank you to @JakubOnderka for providing a steady stream of QoL improvements, making MISP more pleasant to use by the day!
Acknowledgement
We would like to thank all the contributors, reporters and users who have helped us in the past months to improve MISP and information sharing at large. This release includes multiple updates in misp-objects, misp-taxonomies and misp-galaxy .
As always, a detailed and complete changelog is available with all the fixes, changes and improvements.