March 29, 2021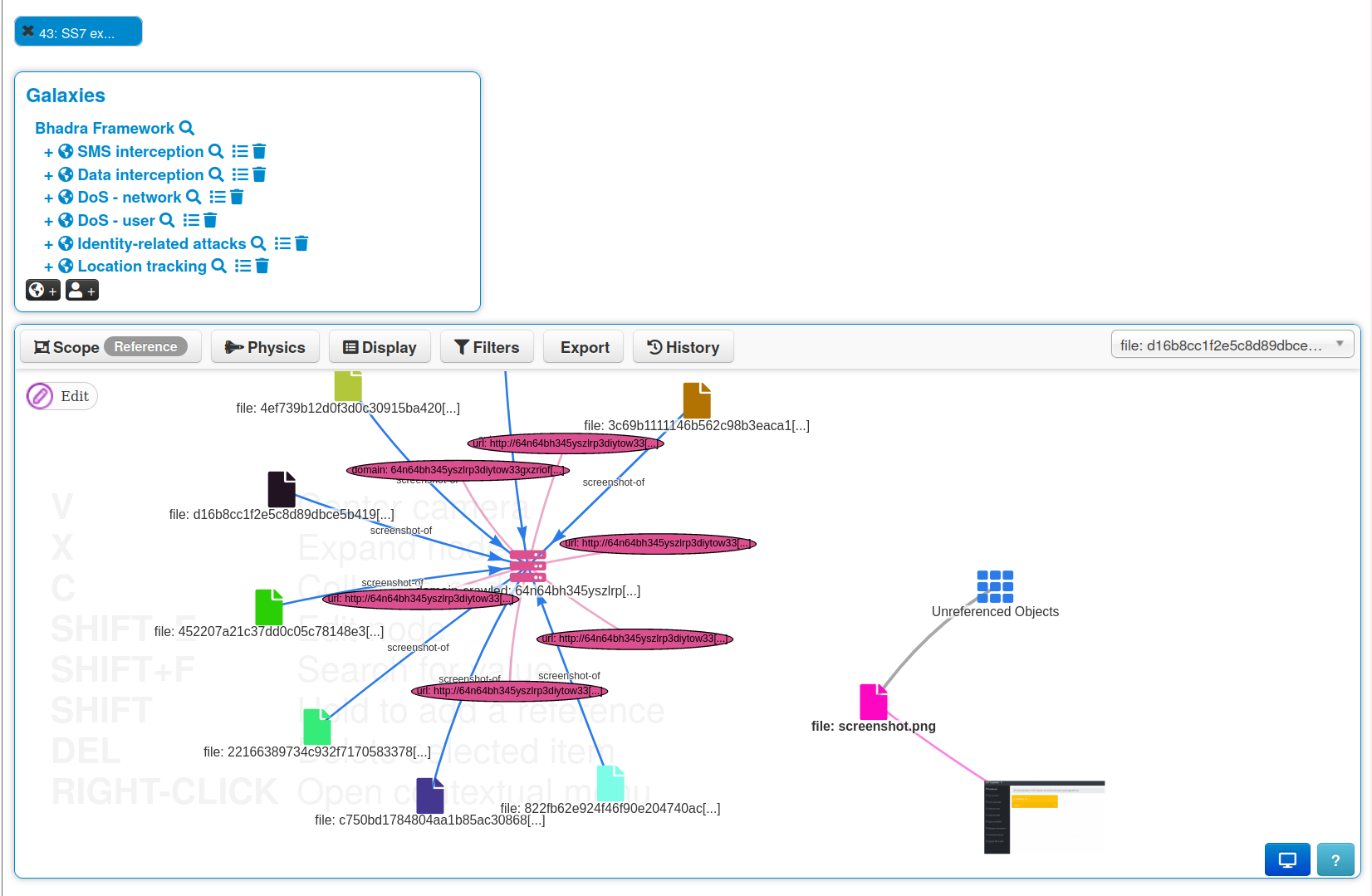 MISP 2.4.141 released
MISP 2.4.141 released including many improvements from email notification, UI, API and installation scripts.
User-Interface
[UI] Render galaxy cluster description as markdown.
[UI] Show threat level icons on event index.
[eventgraph:viewPicture] Allow access to saved picture from the eventgraph history.
[eventGraph] Improved object coloring strategy.
[UI] fix debugon for debug = 1. fix #7131.
[UI] Show number of items in freetext feed.
[UI] Make feed event preview nicer.
[UI] It is 2021! Removed -moz and -webkit specific CSS properties.
[UI] Make some parts of MISP nicer.
[UI] Nicer pivots.
[UI] Simplify keyboard-shortcuts.js.
[UI] Use Page Visibility API.
and many more updates check the changelog for details.
Email notification
Email notification has been significantly improved and now support HTML emails.
[email] New setting MISP.event_alert_metadata_only.
[email] Command for testing generated alert email.
[email] Allow to set email subject from template.
[email] Back-end support for sending HTML emails.
This release includes many updates in the local and translation of the user-interface.
New default feeds were included in MISP such as the newest DataPlane.org feeds.
Installation scripts and guides
Many improvement in the RHEL7, 7.9 and CentOS8Stream. We thank all the users reporting issues with RHEL.
Acknowledgement
We would like to thank all the contributors, reporters and users who have helped us in the past months to improve MISP and information sharing at large. This release includes multiple updates in misp-objects, misp-taxonomies and misp-galaxy .
As always, a detailed and complete changelog is available with all the fixes, changes and improvements.